Women's fashion boutiques in Frederiksberg
In Frederiksberg Centret, you will find a wealth of stunning women's clothing stores with clothes for women of all ages, shapes, and sizes – here, you can buy women's clothing for all women. Visit our women's fashion stores: & Other Stories, Apair, Bahne, Buch Copenhagen, COS, Day, Envii, Føtex, H&M, Masai, Message, Monki, Moss Copenhagen, Only, Pieces, Samsøe Samsøe, SELECTED, Tiger of Sweden, Vero Moda, Weekday, Wunderwear, and Zizzi.
Large selection of women's clothing
On the look-out for sportswear for women, a smart scarf, a cute dress, or a cool suit for women? No matter what kind of clothes you are looking for, we have plenty of options in Frederiksberg Centret's women's clothing stores. The assortments change frequently, so you'll always find exciting news in our many women's clothing stores, as well as great deals and clothes at reasonable prices. Explore our women's clothing stores, which are filled to the brim with dresses, skirts, jeans, tops, T-shirts, jackets, and much more.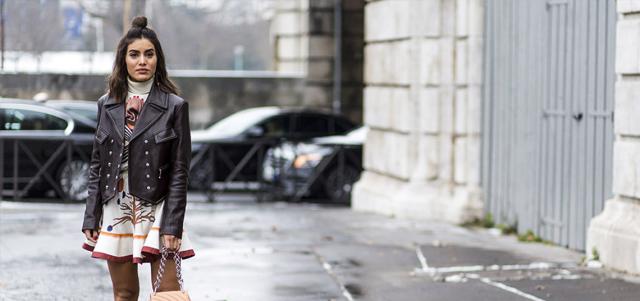 Fashion clothes for women from the biggest names
In Frederiksberg Centret, you will find some of the biggest and most popular clothing brands for women. At Bahne, for example, you will find women's clothing from brands like Baum und Pherdgarten, Stine Goya, Lollys Laundry, and Lala Berlin. We also have a wide selection of shoes for women, from feminine boots and stilettos to cool sneakers. Come by the centre in Frederiksberg and be inspired by our large range of shoes and women's clothing.
Party clothes for women
If you are looking for smart women's clothing in Frederiksberg, you have come to the right place. Here, you can find the perfect party outfit, for example, a stunning party dress, a nice suit, or a cool jumpsuit. You can also spice up your outfit with cool accessories such as a large scarf, chunky earrings, or colourful socks.
26 clothing stores for her!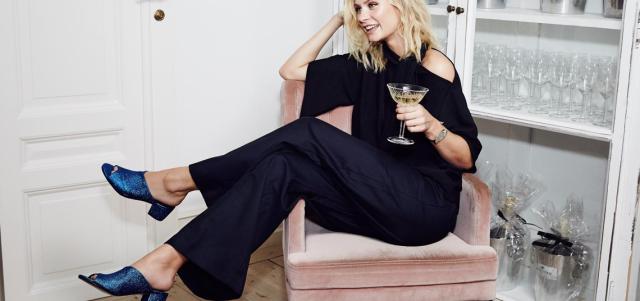 Girls' and teenage clothes
In Frederiksberg Centret, in addition to women's clothing, we also have lots of teenage clothes and girls' clothes. In particular, Only, Vero Moda, H&M, and Monki have lots of cool clothes for young girls. Find leggings, hoodies, crop tops, denim skirts and jeans, cute tops, print blouses, and dresses in our clothing stores with stylish fashion clothes for young women. You can also get lots of cheap accessories like jewellery and socks, as well as makeup, nail polish, and more.
Clothes for plus-size women in Frederiksberg
It can be difficult to find smart clothes for plus-size women, but the Zizzi women's clothing store in Frederiksberg Centret has lots of smart clothes for plus-size women and girls who want to look stylish and trendy. We have women's clothing for plus-size women in sizes 42–56.
Women's underwear
In Frederiksberg Centret, you will find at Wunderwear underwear shops, which have stunning lingerie and underwear for women. Here, you can get beautiful lace bras and panties, bikinis, sports bras, and much more from brands like Calvin Klein, Triumph, Femilet, Chantelle, Missya, Primadonna, and Tommy Hilfiger. We also have sleepwear, socks, and many other accessories for women.
Find beautiful lingerie and underwear at Wunder­wear
Women's clothing stores – opening hours
The women's clothing stores are open Monday to Friday from 10:00 to 19:00 and Saturday and Sunday from 10:00 to 17:00. Stop by Frederiksberg Centret and explore our many women's clothing stores with smart fashion clothes for women.
Maybe you would also be interested in