Electronics stores in Frederiksberg
Frederiksberg Centret has a large selection of electronics and gadgets for home and leisure use. Here, you will find the Elgiganten and Power electronics stores, great offers at Føtex, stunning Apple products in Humac, and the Telenor telecoms store. With that selection, we have almost everything you need in electronics and appliances. Here are televisions, kitchen appliances, washing machines, dryers, refrigerators, GPS systems, phones, tablets, gadgets, and much more. So, whether you are looking for something for the home, for your spare time, or your gadget collection, you can buy it at FRB.C Shopping.
Buy gadgets, computers, and smartphones at Frederiksberg Centret
No matter whether you are looking for the latest iPhone, Samsung Galaxy, Nokia, flat-screen TV, headphones, or speakers, you can be sure to find it in Frederiksberg Centret's computer, gadget, and electronics stores: Elgiganten, Humac, Telenor, Power, and the Føtex grocery store. All in one place, so it is easy if you need new electronics.
If you are looking for advice and guidance on Apple products, visit the largest Apple retailer in the Northern countries, Humac. At Humac in Frederiksberg Centret, there are always the latest products, and you can get great advice and guidance, so you make the best purchase. And if you're looking for expertise on telecommunications and broadband products, visit Telenor in Frederiksberg Centret.
Smartwatches, heart rate monitors, and activity trackers
Needing some motivation to get started on working out or to keep at it? Then you should consider getting an activity tracker, which can be found in most smartwatches and sports watches. However, there are some significant price differences between the individual models, and while some offer plenty of functions, others only have the basic features.
If you want to find the best sports watch for you, read our guide that shows you some of the best sports watches of 2020. Here, we'll show you what you can get for different prices, so you can get one that suits your needs without having to pay a fortune.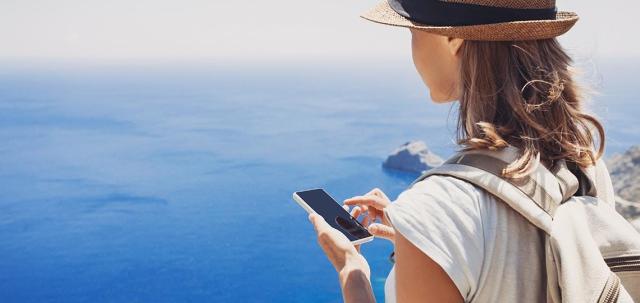 All kinds of electronics
In our electronics stores and computer stores, we have a large selection of everything from desktop computers and laptops to speakers and gaming devices like Xbox and PlayStation 4, as well as accessories like headphones.
Whether you want to invest in a new flat-screen TV in a cool design, a tablet, mp3 player, fun gadgets, a camera with or without SLR or headset, you can get it here. We have electronics of the best quality, products at budget-friendly prices, and great offers.
Need new electronics? Then visit Elgiganten, Humac, Telenor, Power, or Føtex in FRB.C!
From laptop to phones
In Frederiksberg Centret's electronics stores and computer stores, you can, of course, get everything for computers and phones: PCs, MacBooks, smartphones, and all the accessories you need like Chromecast.
You will also find headphones here, whether you prefer in-ear, over-ear, or wireless ones so wires don't get in the way. At Telenor, you can also get the best advice on mobile broadband and wireless internet, and at the Apple store Humac, you can get the latest MacBook Air or Pro, iPad, iPhone case, and charger. And if your iPhone is broken, you can hand it in for repair at Humac.
From vacuum cleaners to appliances
If you're short on utensils or machines for the kitchen, like white goods, you can also find these in our stores in Frederiksberg Centret: washing machines, dryers, refrigerators, ovens, and dishwashers, but we also have smaller kitchen appliances like coffee machines, blenders, stick blenders, rice cookers, kettles, or waffle irons and toasters. And if you are looking for an electric toothbrush, razor, or vacuum cleaner, you will find it at Elgiganten or one of the other electronics stores.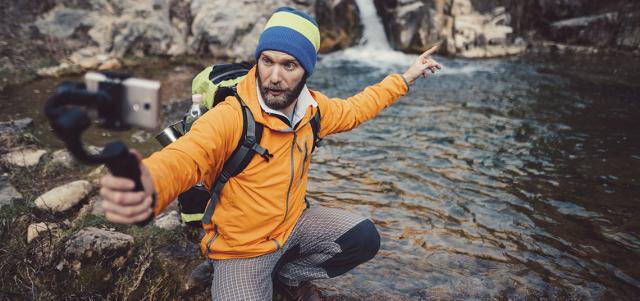 Music and films in Frederiksberg
If you fancy a romantic comedy, family film, Disney film, an exciting TV show, a horror or action film this weekend, go explore Elgiganten's or Føtex's DVD and Blu-ray departments. There, you will find a selection of new films and classics, as well as lots of great offers. We also have a music section.
Whether you are into pop or rock music, you will find it in Elgiganten's music department with CDs and LPs. If you're looking at getting a stereo or DVD player, you can also buy it here.
The biggest electronics and white goods brands
In Frederiksberg Centret's electronics stores, we have some of the biggest and best brands in electronics, technology, and white goods: Apple, Samsung, Sony, B&O, AEG, Bose, Bosch, Canon, Garmin, and Siemens are just some of the brands we carry, so you can be sure to go home with good quality goods.
We have some of the biggest and best brands in electronics, technology, and white goods!
Find lots of inspiration for cool travel gadgets in Frederiksberg Centret, and make your holiday more fun.
Location and opening hours
The electronics and computer shops in Frederiksberg Centret, which is centrally located on Falkoner Allé, are just two metro stops from Nørreport in central Copenhagen. Føtex is open from 8:00 to 21:00 every day of the week. Our other electronics stores are open Monday to Friday from 10:00 to 19:00 and Saturday and Sunday from 10:00 to 17:00. Visit Frederiksberg Centret if you need a new phone, flat-screen TV, or any other electronics.
Maybe you would also be interested in