Groceries & specialties
Grocery stores in Frederiksberg
On the hunt for a supermarket, good shopping options, or a large grocery store in Frederiksberg? In that case, you've come to the right place. In addition to more than 90 stores, you will also find great shopping opportunities on the ground floor. Here is the large Føtex grocery store, which daily provides Frederiksberg's residents with everything from ordinary groceries to electronics, cosmetics, and home décor.
In the grocery store in Frederiksberg, you will find everything from freshly baked bread at the bakery to delicious cuts of meat from our very own butcher, as well as all the products you expect from a standard supermarket. The store also has its own kiosk as well as a bottle recycling machine, so you can dispose of empty cans.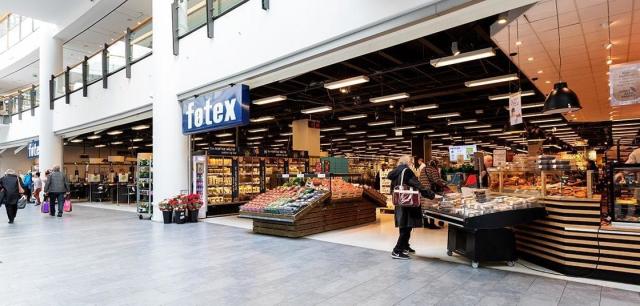 Shopping opportunities in Frederiksberg
In Frederiksberg Centret, you will find a grocery store, specialties, and health products. On level 1 in FRB.C Shopping is a large Føtex that has its own butcher, bakery with freshly baked bread, sushi bar, as well as clothes and electronics. Here's everything you need for everyday living, whether daily grocery shopping or bulk shopping at weekends.
If you are on the look-out for delicious specialties for yourself, or someone you care about, you should stop by Sv. Michelsen Chokolade. Here, you can buy beautiful handmade chocolates and traditional Danish 'flødeboller'. You can also get stunning gift boxes to give as a hostess gift, for Christmas, or at a birthday.
FRB.C Shopping also has a Helsemin, which has everything you need for healthy living. Visit Helsemin if you're looking for quality health food products, vitamins and minerals, supplements, organic skin care, natural cleaning products, sugar-free snacks, and great gluten-free foods.
Groceries and specialties in Frederiksberg
Have you got a sweet tooth that's craving a bit of chocolate, or do you just need a grocery store with a large selection of quality products and great offers? Then come to Frederiksberg Centret, where we have Føtex, Søstrene Grene, and Sv. Michelsen Chokolade, and treat yourself.
Chocolate and pick 'n' mix in Frederiksberg
Looking for an edible gift or do you just want to treat yourself to some delicious chocolate? Stop by the award-winning chocolate shop Sv. Michelsen Chokolade, where you can get delicious, handmade filled chocolates.
Whether you are craving white, milk, or dark chocolate with or without nuts, 'flødeboller' with a marzipan base, or ice cream and soft serve, the chocolatiers have it covered.
If you just need some sweets for Friday night, you can stop by the grocery store Føtex, which has a pick 'n' mix section stocked full of gummies, liquorice, marshmallows, and chocolate. You can also stop by Søstrene Grene, where you can get mini Haribo bags, delicious liquorice bars and boiled sweets, as well as a large selection of teas for the sweet tooth.
FRB.C has everything you need for everyday and for parties!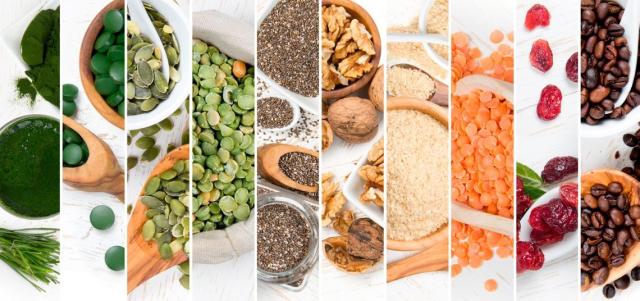 Large grocery store in Frederiksberg
Whether you need to pick up a few groceries for a quick, easy dinner or are shopping for a party and want inspiration for what to serve, the grocery store Føtex in Frederiksberg Centret is the place to go.
Føtex is one of Denmark's largest grocery stores, so you are sure to find everything you need, whether you are looking for dairy products, fresh vegetables, delicious bread, or freshly cut meat from our very own butcher. Come by and let our large produce department inspire you, or buy creams, deodorants, and fragrances in our personal-care department. We have new great offers every day.
Health food store in Frederiksberg
Today, more and more Danes choose organic options and health foods, which is why you can find one of Copenhagen's best health food stores, Helsemin, in Frederiksberg Centret. Here, you will find delicious health foods, natural remedies and homoeopathic products, as well as plenty of different organic and natural products like supplements, healthy oils, vegetarian spreads, oats and porridge mixes, spices, organic skin care, and natural, environmentally friendly cleaning products.
If you have a sweet tooth but want to stay healthy, we also have sugar-free healthy sweets and snacks as well as gluten-free products without additives. If you are pregnant, you can take extra good care of your body with organic vitamins and minerals, and we also have many great hypoallergenic products for you and your baby.
Organic skin care and makeup
In the large health store in Frederiksberg, we have a whole department with organic creams and beauty products without perfume and parabens. The specialty store carries brands such as Benecos, Dr. Hauschka, Jane Iredal, and Burt's Bees, so you can take care of your skin and well-being, all with a clear conscience. Explore stunning organic face creams and makeup like eyeshadow, foundation, blusher, mascara, and lipstick.
Get inspiration for cooking
You can always find plenty of inspiration for day-to-day cooking in FRB.C Shopping. We have gathered all our favourite recipes from the great cuisines of the world and made them available free of charge. Here, you will find recipes for ramen, soufflés, noodle salads, burrata salads, Chermoula, and many other delicious meals.
Find organic beauty brands like Benecos, Dr. Hauschka, and Jane Iredal
What are the grocery stores' opening hours?
Føtex in Frederiksberg Centret is open from 07:00 to 21:00 every day of the week. The other stores are open Monday to Friday from 10:00 to 19:00 and Saturday and Sunday from 10:00 to 17:00. Stop by Frederiksberg Centret if you are looking for a well-stocked grocery store, chocolate, or health store.
Maybe you would also be interested in