Home interior design & lifestyle
Home décor, interior design, and applied arts in the heart of Frederiksberg
Interested in home décor? On the hunt for applied arts and interior design products? Stop by Frederiksberg Centret, where we have several stores specialising in interior design, with everything from top-quality kitchen equipment and cool design for your home and lifestyle: Bahne, Bog & idé, CPHLIVING, H&M, Imerco, as well as Imerco Home and Søstrene Grene. All in one place, making it easy for you to shop interior design.
Get inspiration for your home décor at FRB.C Shopping with both Danish and international brands, and create the home of your dreams, whether you are into Nordic minimalism or Eastern aesthetics and colours.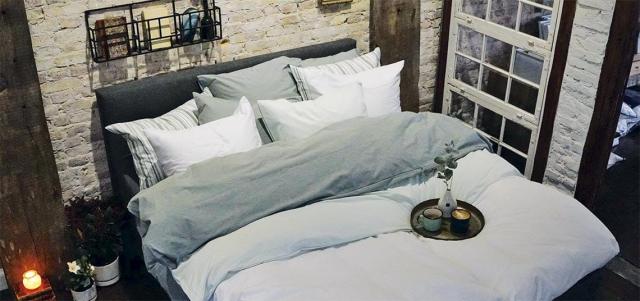 From luxury bedding to towels
Frederiksberg Centret's interior design stores offer a large selection of home décor and interior design products, and applied arts from popular Scandinavian brands like HAY, Kähler, Royal Copenhagen, House Doctor, Normann Copenhagen, and many more. We also have an H&M Living store, where you can find seasonal ornaments at budget-friendly prices, as well as CHPLIVING, who sells gorgeous products for the bathroom, so you can create a room that radiates harmony and balance.
At the lifestyle and home-décor store CPHLIVING, you will find everything you need to design a trendy bedroom. Even though you spend most of the time sleeping there, home décor is still important. Double down on the cosiness with decorative items like stunning vases, candlesticks, and boxes for bits and pieces, and get a good night's sleep with lovely organic luxury bedding and soft, beautifully designed sheets.
Interior design in the bathroom
We often forget the bathroom when it comes to home décor. But you can easily make this space exciting with the right home interior products and accessories. At CPHLIVING and Bahne, for example, you can find heaps of different lifestyle, applied arts, and interior design items. We have shower curtains with cool patterns, soft towels of the best quality, and stunning lifestyle products like cool, colourful toothbrushes from HAY. We also have soaps in beautiful bottles and scented candles, which are decorative and leave your bathroom smelling and feeling luxurious.
Kitchen equipment in all shapes and sizes
Looking for kitchenware like kitchen utensils and appliances? Then visit Imerco, which has everything from stick blenders, toasters, and juicers to waffle irons, barbecue equipment, coffee machines, and mixers that make baking a breeze. In the Søstrene Grene interior design shop, you can also find lots of interior design goodies and items for the kitchen like beautiful plates, mugs, glasses, and many different kitchen utensils.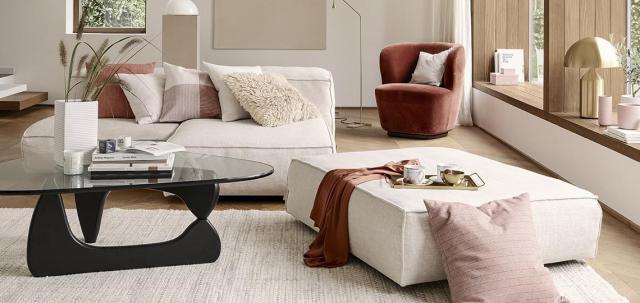 Home décor and lifestyle on a budget
You don't have to spend a fortune on décor and home interior products to upgrade your home. In Søstrene Grene and H&M's home departments, you can find lots of gorgeous lifestyle products, applied arts, and the latest design trends that won't break the bank. Here, you will find everything from candles and decorations to mirrors and baskets. At Søstrene Grene, we also have lots of lovely ornaments as well as stunning body products and specialty foods.
From wellness to accessories
In addition to home décor items like lamps, edgy bookcases, chairs, lovely pillows, and rugs, you will also find all sorts of lifestyle products at Bahne, that could be the icing on the cake in your home. Bahne also sells luxury perfumes, wellness products like salt scrubs and other body care items, women's clothing, children's and baby clothes, jewellery, and other accessories.
The most gorgeous interior design and lifestyle brands
In Frederiksberg Centret's home décor stores, you can find the coolest home interior, applied arts, and lifestyle brands. In our centre, you will find brands like House Doctor, Reisenthel, Munkholm, Lind DNA, Royal Copenhagen, Kay Bojesen, Bjørn Wiinblad, Nomess, HAY, and many more. And in our home décor stores, we showcase all the classics as well as the latest home interior, décor, and lifestyle trends.
Location and opening hours
Frederiksberg Centret's shops are open Monday to Friday from 10:00 to 19:00 and Saturday and Sunday from 10:00 to 17:00. The centre is located in Frederiksberg on Falkoner Allé, so do visit if you're on the look-out for home interior products or applied arts or need some new inspiration for your home.
Maybe you would also be interested in