Great restaurants and cozy cafes in Frederiksberg
Are you looking for a good café or a delicious place to eat in Frederiksberg or Copenhagen? Then stop by the Frederiksberg Center, where we have several good restaurants gathered under one roof.
Here you will find delicious sushi at Sushi Lovers, excellent burgers at Jagger Copenhagen, Stone Age food at Palæo and amazing coffee, bread, sandwiches and delicacies for the sweet tooth at Holm's Café & Bakery, Føtex, Joe & The Juice and Starbucks. The shopping center is only two stops by metro from inner Copenhagen.
Bakery
Holms Bakery og Café
Holms Bakery og Café is characterized by quality and good craftsmanship. Whether you are looking for delicious breakfast, rye bread, a good brunch, lunch or sweets for a coffee break during the shopping trip, you should stop by Holms Bakery and Café.
Read more here →
Burger bar
Jagger Copenhagen
At Jagger they are food lovers – and nerds. That's why they care so much about how they grind their meat to gain the perfect structure in the beef; that their shakes are made from ingredients like fresh strawberries and their homemade Belgian chocolate sauce; that their bearnaise dip is made from scratch with fresh tarragon.
Read more here →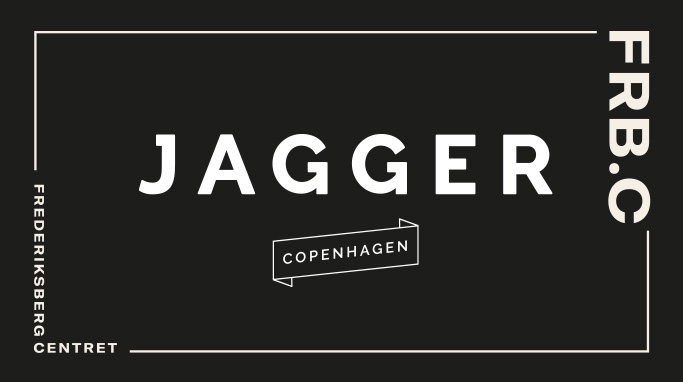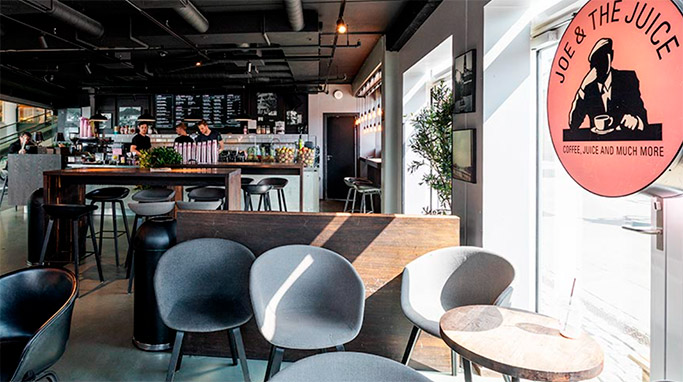 Juice and coffee bar
Joe & The Juice
Once you enter the café, you quickly understand why Joe & The Juice have become so incredibly popular. The atmosphere, the energy and not least the delicious juices and sandwiches have developed into a concept that we all know and love.
Read more here →
Restaurant
Palæo
Palæo goes against the idea that take away and fast food has to be unhealthy. Good food takes time, but it does not have to be yours. At Palæo, we serve meals based on pure and natural foods that are not unnecessarily processed but still taste amazing.
Read more here →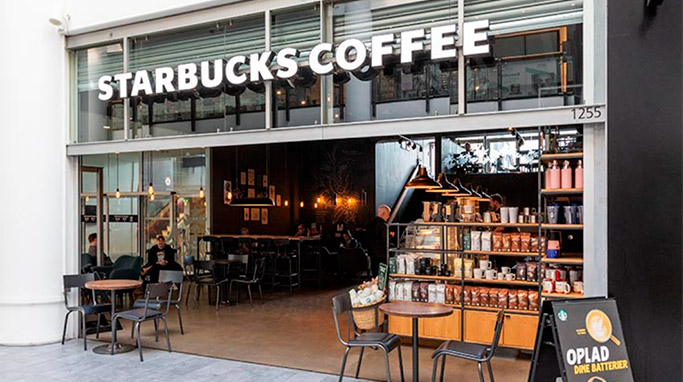 Coffee shop
Starbucks
In the Frederiksberg Center you will find a large, beautiful Starbucks in two floors right at the metro entrance. Here you can sit both secluded inside the coffee bar itself or outside by the shopping street if you want to keep up with the lively buzz of everyday life. We also have a wonderful outdoor seating area on the sunny side of the center all year round
Read more here →
Restaurant
Sushi Lovers
World-class sushi experience in Frederiksberg Centret. Perfected rice and precisely carved fish. Sushi Lovers go beyond sushi-making; they serve taste sensations that leave a razor-edge mark on the memory. Just as sharp as the tools of the skilled sushichefs.
Read more here →